The Villages Croquet Club
Promotes the game of croquet both socially and competitively and fosters courteous, respectful relationships between players.
weekly schedule
You can view the court schedules and availability of court time at all three locations by clicking here.
Special Events
The club has regularly scheduled events, including tournaments and breakfasts every month. We invite you to join the fun by clicking one of the buttons below.
Our history
Harry Newby put an ad in the paper sometime in '04 and several people responded. Winter Park players gave a demonstration of both 6 Wicket & Golf Croquet to about 40-50 People. The grip, stance, the line, & the swing were demonstrated. Meetings were held near the Dacey's home to form the club.
Janice & Walter Martin joined the club in the spring of 2005. At that time there were only about six to eight members; Judith & Ray Dacey were president & secretary. On Nov 4-6. 2005, Ray, Janice, and Walter, went to the Nat'l Croquet Center in W. Palm Beach and completed the three day instructional school conducted by the USCA.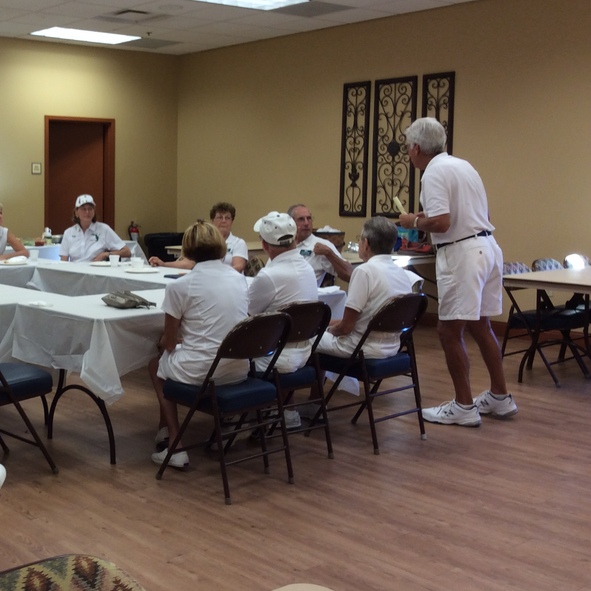 volunteer
If you're interested in hosting one of our monthly breakfasts, setting up and taking down the court, or helping out in a match, you can sign up as a volunteer.
Interested in joining, or have questions about our club?